How many of you are good with time management? If you are, please help a girl out because moving further away from work has made me realize that I am not as great with time management as I had thought. Now that there are days spent 10 hrs away from home, with 2 of those hours in the car each day, it is vital that my time is not squandered. I don't know about you, but when time slips away from me and nothing gets done, it leaves me feeling stressed and like a failure in some sense. In addition to working, there is blogging, events, friends and the normal demands of life that come in the way. Below, I've created a list of 10 things that can improve how my time is spent.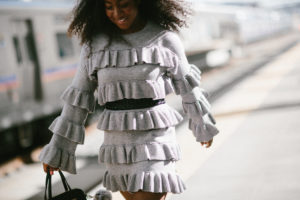 Plan Outfits: You know those mornings when you don't have an outfit planned and then you're rushing around like a crazy person, trying on outfits and still cannot find anything to wear despite a full closet? Yeah, that was me every day last week.
Plan Posts: I am pretty much the worst when it comes to scheduling blog and social media posts. Mainly, because my creativity is peaked at random moments, but I plan to get better at this!
Limit/plan the time spent on Social Media. This is a bit difficult being a blogger and constantly being on social media. That does not mean it isn't possible. There are so many apps that track your social media time and how often you open your phone.
Have down time. Kind of strange when we're talking about spending time wisely. Hear me out. A break from life allows you to reset, your brain to be free from distractions, ultimately letting those creative and innovative juices flow.
Meal Prep. I am so bad at this but, I am working on it! If you have quick, healthy, recipes let me know!
Plan out workouts for the week. The app that I use is Nike Training Club and they have tons of workouts and you can even set up a customizable plan.
Have a calendar with events. Whether it is your phone or another planner, be sure to plan out events so that you know what you have coming up.
Use travel time to learn: Podcasts, NPR, and audiobooks are life! As nerdy as they sound, they are life savers for people who have long commutes!
Beautify yourself! If your skin is just feeling terrible but you've got so much to do, that means, it's MASK TIME. Wearing a mask while doing laundry or housework kills two birds with one stone!
Live in the moment! Be aware of your surroundings and continue to journey along!
Let me know if you try any of these tips and tricks for maximizing your time!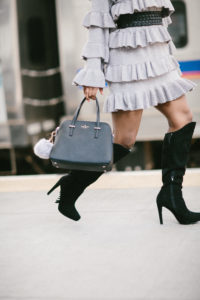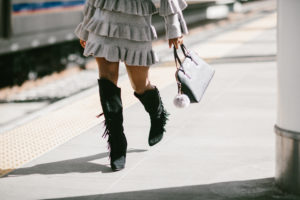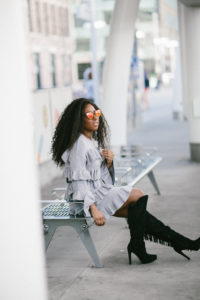 Dress: Chicwish
Bag: Kate Spade
Boots: Missguided
Sunglasses: NORA NYC