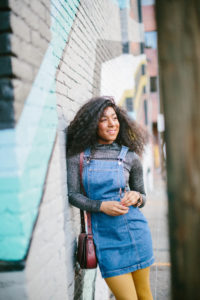 Hello everyone,
Today's blog post is a little different from the norm. This is me, fully opening up about what my secret struggles were the past 1.5- 2 years of my life. I promised God that I would consecrate this blog to Him, (That will be explained in a later post) setting aside all my fears and putting all my faith and trust in Him. His will be done. So, here it is, my story and how it is a part of HIStory.
Pornography. Nonchalantly embedded into our society as though we were talking Friday night dinner plans.
Well, here is my story about how pornography and the spirit of perversion turned me into a walking grave.
I grew up in a Christian home with loving parents and the best family you could ask for. I always went to church with my family, and "gave" my life to Christ when I was 4 years old. Since I can remember, I was a pretty jolly kid with a love for fashion, singing/music, electricity, and math. I would always wonder how the TV turned on, or the lights. I stole my sisters karaoke machine that she got for Christmas and would always use it to jam out to Stacie Orrico. My favorite music has always been worship music! I also created little magazines and my own fashion illustrations.
Fast forward and I am an adult. Specifically, 23 years old. My lifestyle is just like any normal 23 year old just out of college. Learning how to adult/figure out who I am/my purpose in life. If I am being completely honest, I do not remember exactly when or how I started watching porn, I'm pretty sure it was just out of curiosity wondering what could be the hype? If it is so common in society, it obviously cannot be that bad. I mean, I remember it being discussed in episodes of some of my favorite TV shows that I watched, so clearly it was NBD. Although, I do not remember the exact date/time/"first porno" etc. I do remember having a continuous weird ache in my pit and heavy shoulders.
Life continues, and I remember watching it about once a month, a few times a month, to weekly, to almost daily, to the point where sometimes I had to watch it in order to fall asleep. The spirit of perversion had come upon my life and tormented me in every aspect of my life. It consumed many hours. I kept thinking that my sole purpose in life was to be a slave. A slave to porn. A slave to this spirit. I viewed myself as a sex slave, and started to accept it. The weirdest thing is, I could hear, physically hear whispers, of the spirit say to me things like "you're a sex slave", "you must find someone to please", "you were made solely for the pleasure of men, that is what you are worth." It was so audible and clear, that I had given up things I really wanted in life to porn. These lies manifested themselves into every.single.aspect of my life. I would try to open my computer to blog and the demon would say "you cannot be a blogger."  "You really think people are going to listen to you?" "You can't be a leader." "What person wants a leader full of secretive filth?" "You're addicted to porn, so you need to fix that first." The list goes on and on. I would try distracting myself by working out, or going out to eat, shopping, therapy, reading, literally everything. I tried it. I did. I kept going to the doctor because there was a pain in me. Every time I would try to worship, I would just go into tears. That spirit would tell me, "why are you trying to worship? You're not worthy of that." So I stopped listening to worship music. I then, became very depressed, cynical, jealous, and evil. I was jolly in public, and around my family, but when I came home to the solitude of my apartment, the thoughts would continue to germinate, crumbling my mind, soul and spirit. Then, the unbelievable happened. My brother's best friend passed away due to cancer. I. Was. Pissed! I cursed God. And I cursed Him a lot. That friend was a good person. A man after God's heart, and I was not. Really God? You couldn't take me instead? I was the worthless one. That was the last straw, and I rebelled even more down the path of self destruction, continuing to be happy on the outside, but completely lifeless on the inside. I was a walking grave, thinking I was fooling the world, as my soul was withering away. Sin and the grave were boasting at how they had taken over my heart. This pit demon had its cloud of darkness suffocating me.
Winter break for my siblings rolls around, and everyone is home. I've missed my siblings and family. They were the only reason I kept going at this point. We were all sitting in the family room one afternoon and one of my sisters kept talking about this Recess thing. Recess this! Recess that! I love Jesus! blah blah blah. SU. Literally, she would not shut up about it. All winter break, all I heard was Recess Recess Recess.
Winter break ends, and my siblings all return back to their lives. As I am scrolling through Instagram, my sister mentions something with that Recess thing. I go to their Instagram page and realize the next "Recess" gathering is coming up. I realize that all of the spots are full so I email the coordinator asking if any spots open up. She says they are all full. I am not surprised. Of course this is just another disappointment.
I kid you not, about 10 minutes later the director emails me saying a spot opened up. I sign up right away and wonder what on earth I just signed up for.
A few weeks later, is the night of the conference. The first night, we spoke about wells and how we need to dive deep into what God has for us. Everything from that night was powerful, yet I was still broken. The next day of the conference, our group goes to Chick-Fil-A with some of the Houston girls. I see a girl across the way and in my mind I say "If that girl realizes what I am going through, then I will discuss it." That night we continued to talk about our wells and how to seek Jesus. I went home sad because this secret was still with me. The last night of the conference, I have no idea what is in store for me. We learn about the different ways Satan enters our lives and what repentance really means. Then, we are told to break into groups. I see the girl from Chick-Fil-A going to the back. I stay in my seat. I'm not trying to be with that girl. Next thing you know, she starts moving to the front group. I get up, keep my head down, and walk to the back group. Then, of course, the girl from Chick-Fil-A turns around and sees me in the back group and comes to the back group. Fan-tastic! So we start praying, we pray for one girl and as we start praying for her I start sobbing, uncontrollably. When you're in prayer circles you typically reach out a hand towards the person being prayed for. I felt so unworthy to pray for her in that moment. My hand wanted to reach out to pray for her, but I kept pulling it back. I did not want this evil to consume her too. We finish praying for her. There is a slight pause in the midst of my snorting weeping. The girl I was trying to avoid, says, "I am sensing the spirit of perversion over here." She is sitting next to me and I raise my hand and continue to weep. I stammer about my past few years and how this spirit has consumed me. The group all lay their hands on me and start to pray for me. Then the girl prays something along the lines of "in the name of Jesus, spirit of perversion, you leave this child of God." I open my eyes and say "in the name of Jesus, spirit of perversion, you leave me in the the name of Jesus." As soon as I say that, I feel, literally feel the pit lift out of my stomach to the top of my head and out of my body. The pit is no longer there, and that huge weight is gone. I feel new, and the other girls in my group (if you ever meet them) say I looked new.
Now I'm a walking garden. Full of life, full of joy, full of light, all through the powerful name of Jesus Christ.  The blog has relaunched, and this worship song "What A Beautiful Name" by Hillsong Worship is my current JAM!
Bridge Lyrics for "What A Beautiful Name" by Hillsong Worship
Death could not hold You, the veil torn before You
You silenced the boast, of sin and grave
The heavens are roaring, the praise of Your glory
For You are raised to life again
You have no rival, You have no equal
Now and forever, Our God reigns
Yours is the Kingdom, Yours is the glory
Yours is the Name, above all names
What a powerful Name it is
What a powerful Name it is
The Name of Jesus Christ my King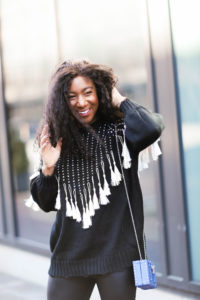 Continue Reading